Second Demo Day
News / 21.11.2019
On November 21, 2019, the outcome of the ADIR project was demonstrated at the premises of the company Electrocycling in Goslar. Since September 2015, an European consortium of nine partners has developed processes and machines for the next generation recycling of end-of-life electronics.
---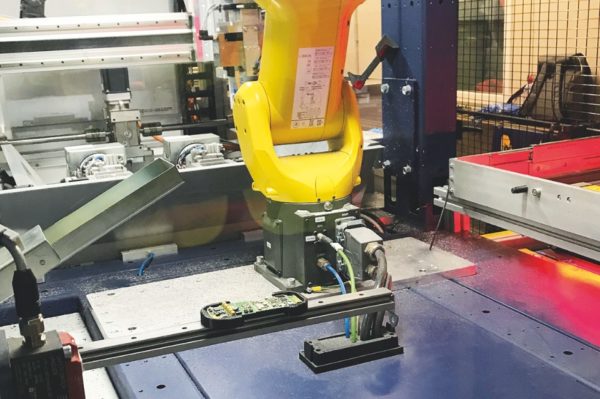 An automized piece by piece treatment of mobile phones and printed circuit boards (PCB) was shown to selectively extract valuable components such as batteries, vibration alerts, tantalum capacitors, loud speakers or any other electronic component. Besides PCBs from mobile phones, large PCBs from servers and computers with dimensions up to 500 x 500 mm2 can as well be processed. Seven machines were set-up and the visitors had a close view of their operation:
feeding of singularized mobile phones
disassembly of mobile phones, extraction of batteries and printed circuit boards
manipulator to pick, to place and to transport PCBs (from mobile phones or from servers) between the various machines
inspection of printed circuit boards by 2D/3D imaging and laser spectroscopy to identify valuable constituents
selective laser desoldering and cutting, sorting of extracted electronic components
fragmentation of pre-disassembled fractions by a pulsed-power-machine for shock wave treatment
image recognition to inspect the output fractions of the fragmentation machine to identify valuable components, such as vibration alerts
Representatives of recycling companies, research institutes, metal processing companies and telecom providers got intensive impressions of this worldwide first automated processing line for a selective physical dismantling of end-of-life electronic products.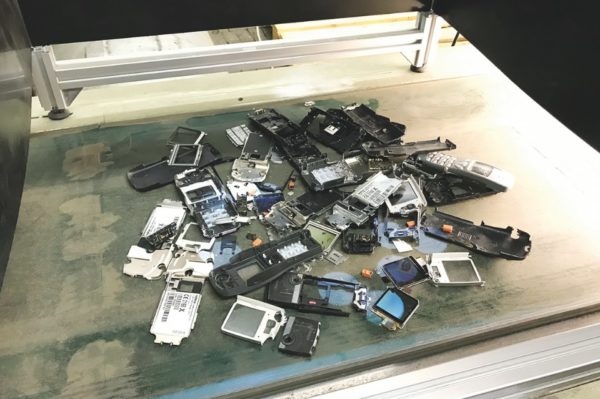 Poster ADir second demo day